From the look of things, Hypership Out of Control isn't selling very well, which is sad since it's a really fun game. Can't say I'm horribly surprised – releasing within a day of a new Halo game & 3 XBLA titles isn't good timing. But it got me thinking about another reason why it could be underperforming – nostalgia.
There's a big trend of late to make games with retro aesthetics. Gamers like being taken back to their childhood and developers like making these kinds of games because they're easier to develop. However when developing a retro game, you need to take into account that most gamers don't really want a RETRO game. They don't want a game that adheres strictly to the limitations of an NES or Genesis or whatever. Instead, they want a game that matches the rosy and inaccurate picture they have in their memory.
People see stuff like the Scott Pilgrim game and they think retro, but Scott Pilgrim's visuals are probably better than what you would be able to get out of a real SNES game, to say nothing of a NES game.
Here's another exmample – a screenshot of Dragon Warrior IV (i.e. Dragon Quest IV), a late era NES RPG.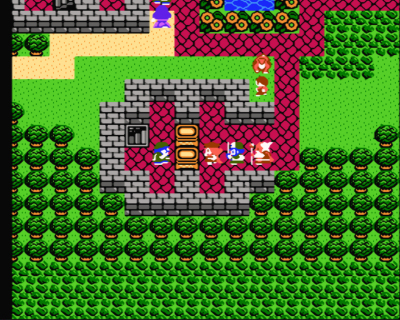 …and here's a screenshot from our retro RPG, Breath of Death VII: The Beginning.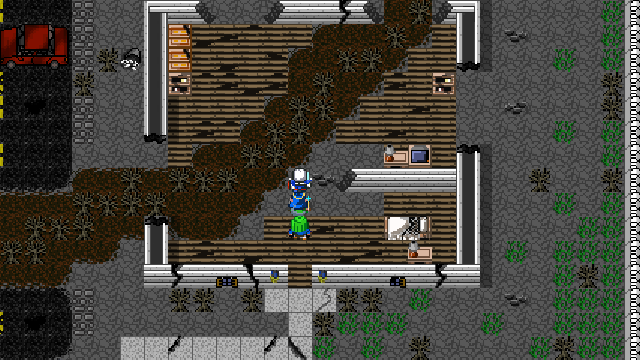 See the difference? Breath of Death VII has a bigger field of view, more variety in tiles, and more detailed and colorful tiles & characters than the NES game. There's no way on earth that the Breath of Death VII graphics could be done on an actual NES, but when most people see those visuals, they think 8-bit.
Sure, we could have done Breath of Death VII in a more faithful 8-bit style, but that's not what most people want. They want perceived reality, not actual reality.
Same thing with gameplay. If you want to evoke the same kind of feel that people got from playing those old classic games, you can't just copy their gameplay, because the gaming world has changed since then. The gameplay needs to match the nostalgia, not the actuality. With Breath of Death VII, we kept the same basic gameplay structure of an old NES RPG, but we added some new systems like multi-character techniques and LV-Up options. More importantly, we changed the pacing – most NES RPG are glacially paced by today's standards. We didn't just speed up the pacing to match today's standards, we actually sped it up beyond the pace of most RPGs today. As a result, you have a tight, streamlined, fast game that most people seem to really enjoy.
Going back to Hypership Out of Control, it looks like an actual early NES game and that could be its undoing. To be successful, you need to give players what they actually want (retro evolved as Geometry Wars puts it), which is not necessarily what they say they want.