Lots of fun news for you all today.
First up, we have the first set of battle screenshots for the game. You may recognize a few familiar faces. 🙂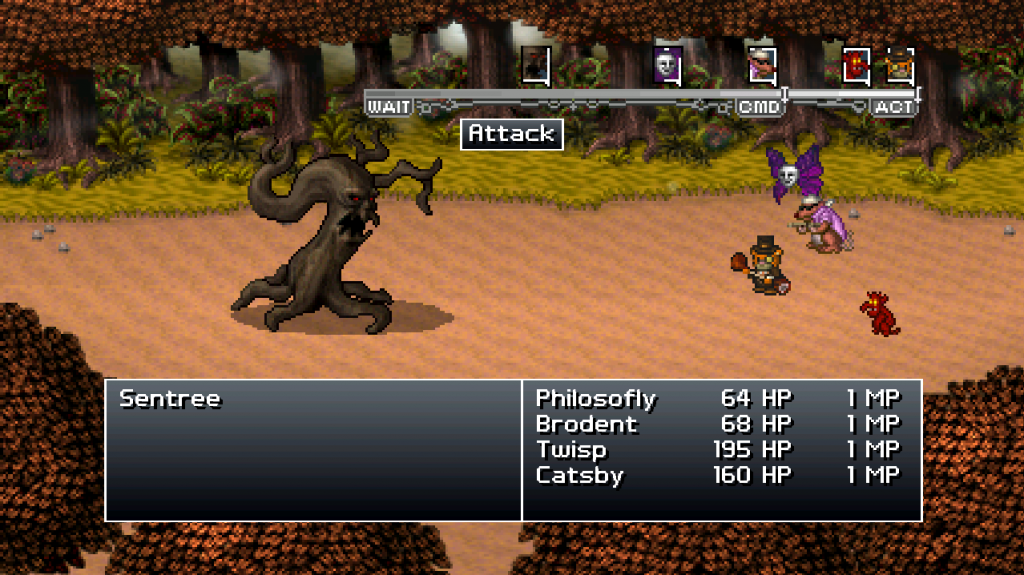 We didn't want to make Precipice of Darkness 4 a carbon-copy of the last game, so we've added a new monster ally system to the game. As you play through the game, you'll recruit a variety of helpful monsters to your team, some of which will automatically join your party as you progress and some of which are hidden. Replacing the class system from the previous game, Precipice of Darkness 4 has a new trainer system where you can attach a human trainer like Gabe or Moira to a monster to give them new abilities and affect their stat growth. We've also taken various measures to encourage players to try out a variety of strategies throughout the game – for example, you can now analyze enemies & adjust your party composition before battles begin.
Another major request we've received from the last game is to go back to a traditional RPG world map. I think it's coming along nicely.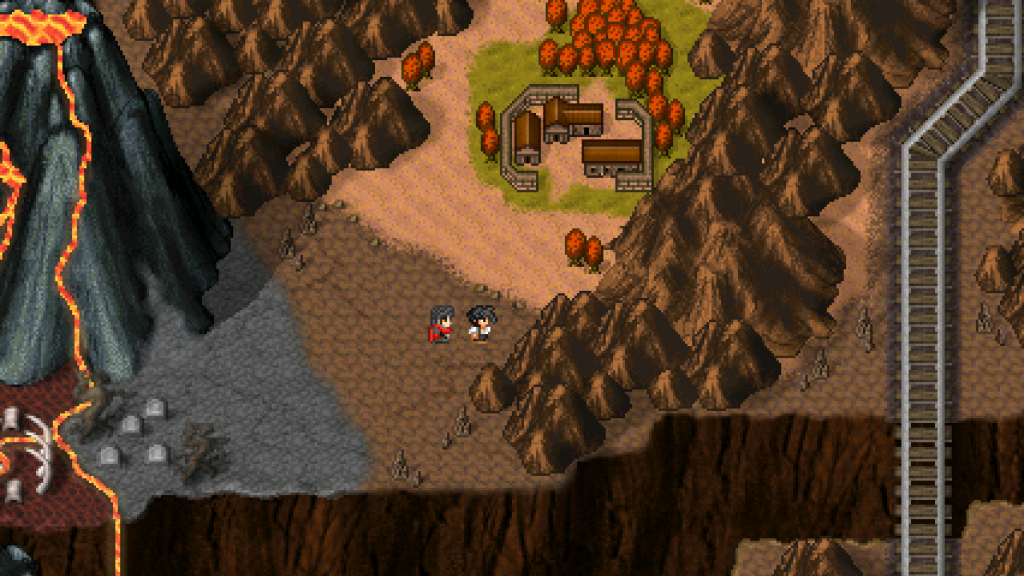 We're taking inspiration from great world maps like you see in games like Lunar: Eternal Blue & Chrono Trigger and avoiding the strict tile-based map style that you see in most older 8-bit and 16-bit RPGs in favor of a more organic visual style. The world map in Precipice of Darkness 4 isn't just for show too – there will be a number of fun little secrets and bonus areas scattered throughout the map for the overachievers out there.
(Note: Full-size versions of the images can be viewed by clicking them).
Previous Screenshots:
Ice Cream Cave.
Castle.
Living Train.
Town.
Windswept Desert.
Tree.
Jungle.