Zeboyd Games is proud to announce that our next, next game will be Untamed Armaments!
Here's a short plot teaser:
Rusella Von Formaldehyde is a young dream hunter, a mercenary who searches old ruins for the treasures within. Upon finding one of the legendary Untamed Armaments, she becomes embroiled in an epic struggle that will determine the very fate of the planet!
Here's concept art of the main character & logo!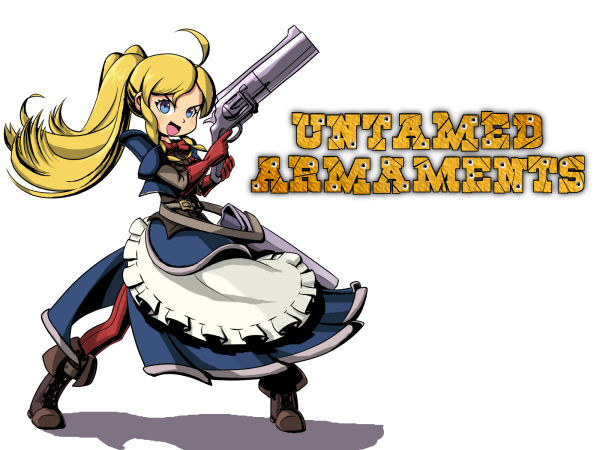 Here are a few details about the game:
Future/Western Sci-Fi/Fantasy setting
2D pixel art visuals
Created with Unity so that we can cover more platforms
Job-based class system for character improvement
Untamed Armaments weapon customization system allows for weapon mods upon weapon mods (think Resonance of Fate)
Turn-based RPG gameplay
Strategy/RPG combat with an efficient control scheme for minimal downtime
Missions with win conditions beyond "Defeat all enemies"
Music from Hyperduck
And here's one of the songs from the game!
Specific platforms, release date, and pricing to be announced at a later date.